Did this interview at Comic Con, I hope you like it!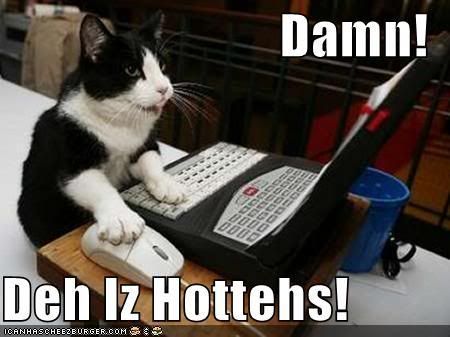 There's this silly stereotype that girls at Comic Con are fat, pimply, wear glasses and are otherwise just icky. That image is not only sexist and stupid, but grossly inaccurate. In fact, there are some amazingly HOT girls there. I didn't even picture a third of the good looking girls I saw there and I still got some pictures of great looking girls that definitely defy the stupid preconceived notion of the ugly geek girl being the only female at Comic Con.
Of course, that's not to say there weren't total l00zers at the Con, don't you worry, those pics are coming soon, as are some great interviews and some pics of the merch, etc. But for now, satisfy your sweet tooth with these little bits of sugar. (Again, click for larger images.)

Comic Con this year was awesome and it was a thrill to document all the cool junk going on. While there will be a few posts, including some awesome interviews, this post will be all about the costumes of Comic Con. Keep reading in the future so you can see the coolest Comic Con merch, the hottest comic con girls, interviews with writer of the upcoming animated movie Igor, Emily the Strange's creator, The Fairly Odd Parent's creator and more!
The costumes vary from dorky to awesome to lazy to sexy and everywhere in between. Just take a look for yourself. Be sure to click on any you like to see the full image.
If you have any questions or comments, please leave them, I'd love to hear your thoughts.
If you like this post, feel free to check out my 25 hotties at Comic Con post, which has more hot costumes and just some hot nerds.