We love geek goodies, but the reality is that many pop culture gifts are fun, but they don't always look great with a put together outfit or stylish home decor. These special handmade gifts actually meet the definition of "geek chic."
Batman Whiskey Decanter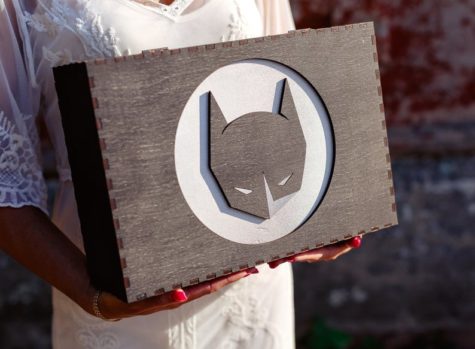 For the caped crusader in your life, it's hard to beat this gorgeous engraved decanter set the comes in its own box. You can even have custom etching added to both the box and the glassware for free. Like the set, but not buying for a Batman fan? Luxurious Gift Shop also sells sets with Star Wars, Game of Thrones and plenty of other geek favorites.
Groot Minnie Mouse Ears Headband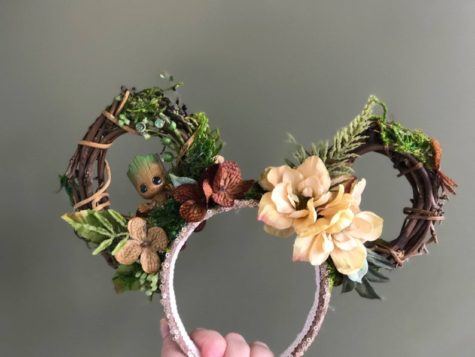 Yes, there are probably thousands of ways people can customize Minnie Mouse ear headbands, but this Groot headband by BlondeAutumns is both adorable and tastefully-nature inspired.
Toothless Night Fury Ring
This Toothless ring by AF Jewelry Studio is just subtle enough to fit in with most outfits while still adding a touch of geek flair to any outfit.
Glacier Pokemon Terrarium
Whether used to decorate your desk at work or your mantle at home, this Pokemon glacier terrarium by Pallet Crafts by Xev has the beauty of a snowglobe and crystal light fused in one cute and striking accessory.
Carved Xenomorph Alien Poster
We all have the friend who thinks posters are something you should have outgrown in college, but still wants nerdy artwork for his walls. This Alien carving by Engraver's Dungeon Art is simply stunning and miles away from the type of thing you'd expect to see in a dorm room. The seller also sells artworks based on Star Wars, It, True Detective and more.
D20 Tie Clip
Sometimes wearing a zany tie is overkill, but a man still wants to share his nerdy side. That's where this tasteful D20 tie clip by Doctor Gus comes in.
The Eiffel TARDIS Painting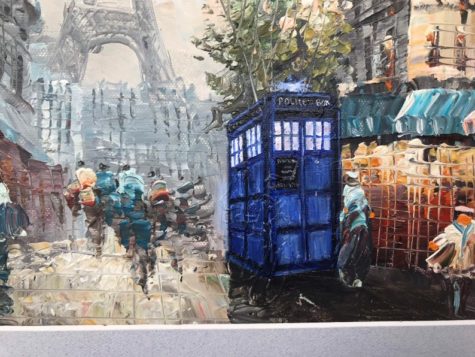 There's nothing quite like an original painting to brighten up a room, but why settle for a painting without a little Whovian touch when you can have one that subtly features the TARDIS in a notably appropriate scene. Kat Martin also sells works with Groot, Rick and Morty characters and more.
For more great gift ideas, be sure to check out this Etsy gift guide with goodies that are all under $30.
This site contains affiliate links. We may earn a small commission if you purchase items through this article, but it's worth mentioning we genuinely like the items we link to.