Hi all,
I wanted to let you know that at Comic Con I have interviews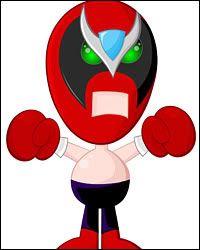 with the creators of the new Strong Bad videogame (I'll also be demo-ing it).
I also will be interviewing Adam De La Pena, the creator and writer of Code Monkeys and Minoriteam.
If you have anything you'd like me to ask these people, let me know so I can add the questions to my notes. Thanks!
UPDATE: The interview with Adam of Code Monkeys is not going to happen at this Comic Con. Sorry to disappoint.