Researchers have discovered that people who "shroom" can have an increased level of happiness as much as 14 months later, more on the study. For chronically depressed people (read:me), this could be a life saver…literally. I have in fact taken the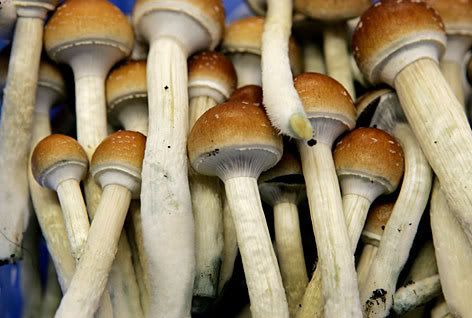 m when they were legal in Amsterdam and I have to say, I do think it really helped my mood for a long while afterwards.
Pot and prozac do not do this. Nothing legal in the US does this.
Personally, I think more "drugs" should be legal, as a person should be able to do whatever they want to their body. But when it comes to something like this, where it can have major benefits for the person taking it and they don't hurt anyone by taking it, why the hell isn't it legal?