By now, we're all getting used to being locked in our house and staying six feet away from everyone. While officials are discussing reopening America, experts warn that the coronavirus will be around a lot longer than we'd all like. Indeed, even if you can go back to the office in the next month or two, bars, clubs, social gatherings and more are likely to remain closed to encourage social distancing for the foreseeable future. These products are a great way to help keep your spirits up through what will likely be the first year without a summer since 1816. As a bonus, since they're all sold through Etsy, you'll be helping to support small businesses, artisans and crafters who can all use a little boost right now.
Coronavirus Crochet Plushie
While no one really wants to cuddle with Covid-19, if you are feeling some severe anxiety about the global pandemic, cuddling with a cute and cuddly coronavirus crochet plushie like this one by Skyz Wonders might help you feel a little more comfortable with our current situation.
Quarantine Dreams Painting
With our reality changing so dramatically in so little time, it's only natural that many of us have been having some strange dreams as of late. Stir Crazy Folk Art did an amazing job expressing some of these strange feelings with this charmingly strange quarantine dreams painting.
A Quarantine Birthday Party Banner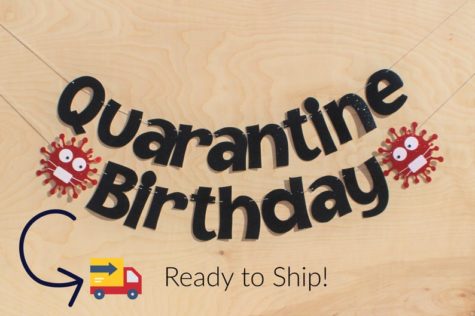 Ain't no party like a quarantine birthday party because a quarantine birthday party isn't really a birthday party at all but an exercise in fighting of the horrendous loneliness we're all feeling right now. Yeah, sorry about that birthday boys and girls, but if you want to try to get your spirits up despite the isolation, this quarantine birthday party banner by A Banner Boutique is a great place to start.
Stay the Fuck Home Candle
There's no better way to relax after a hard day than a nice scented candle and this one is here to remind you that you're doing your part by staying the fuck home. Of course, a trip to Costco right now will make you long to come home and light up this stay the fuck at home candle by Baum Design Shop.
Luxurious, Botanical-Filled Hand Sanitizer
These days, everyone needs hand sanitizer wherever they go. But why settle for something that ravages your hands, when you could instead get luxurious, botanical-filled hand sanitizer that still meets the CDC's minimum requirements for 60% ethanol alcohol? This pink lemonade hand sanitizer is moisturizing and still kills 99.9% of germs according to seller Love Amour Propre.
Dr. Fauci Prayer Candle
We all need some higher power to believe in right now and many people are finding no better source of comfort than Dr. Fauci. You can send your prayers his way with this charming Dr. Fauci prayer candle by Alternative Waxx.
Leather Cthluhu Tentacle Mask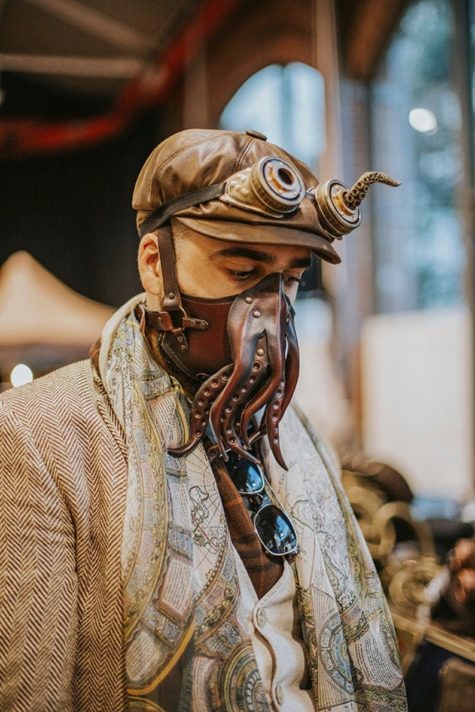 Since you're no longer supposed to leave your house without a face mask these days, you may as well get one that you're proud to wear. This leather cthulhu tentacles face mask by Uchronictime also helps you with social distancing.
I Washed My Hands Before Writing This Card
It's more important than ever to shorten the distance between you and your loved ones (from a metaphorical standpoint while always staying at least six feet away). With that in mind reach across the divide with this lovely card by The New Aesthetic that clarifies "I washed my hands before writing this card."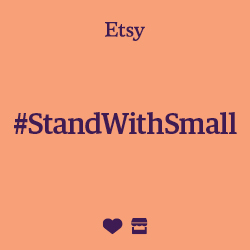 Note: While we only post about things we actually enjoy, this post may contain affiliate links which could provide us a small commission for any related sales.